Assima
Director of R&D South Africa at Assima
Wayne has demonstrated the ability to understand service orientated solutions, and has adapted to the mindset of concurrent computing architectures. He has also demonstrated a deep understanding of how to secure our micro service stack, and plays a pivotal role in constructing the core infrastructure components required by our business today. I would like to further thank him for his ongoing commitment to Assima and his constant endeavor to improve his understating of modern software architecture concepts. I am convinced that had it not been for his positive contributions, in terms clarifying the technical direction of our SOA, we may not have been successful. Today our team and the business recognizes his deep understanding of distributed computing architectures. less
May 15, 2015, Shaun managed Wayne Clifford at Assima
---
Kaplan Learning Technologies
Product Innovation and Development | Transforming Processes | Developing People
Wayne really impressed me as a senior developer. He always asks insightful questions to get at the underlying business problem that needs to be solved so that he can match the technical solution to the right problem. He also excels at mentoring junior developers and working collaboratively within agile teams where everybody sometimes has to pitch in to get the job done.
May 14, 2015, Maritza worked directly with Wayne Clifford at Kaplan Learning Technologies
---
NetReady Software
Development Manager at Britehouse Digital
Wayne delivered a sound solution to a complex multi-level marketing system we required for Vox Telepreneur. After 5 years it is still running the core of the commission system.
August 11, 2012, Devlin was Wayne Clifford's client
---
Integrity Software (formerly known as Paywise Software Products)
CEO of a specialist systems supplier to the farming and commercial transport sectors
Wayne Barker worked for my company Paywise about 15 years ago. He was a talented developer, ethical, personable and always applied himself to the job at hand. He showed initiative and inventiveness in launching himself into self employment, which (being an entrepreneur myself, I know this) is not always an easy road. It seems he has done well for himself in the intervening…more
July 19, 2015, Colleen managed Wayne Clifford at Integrity Software (formerly known as Paywise Software Products)
---
NetReady Software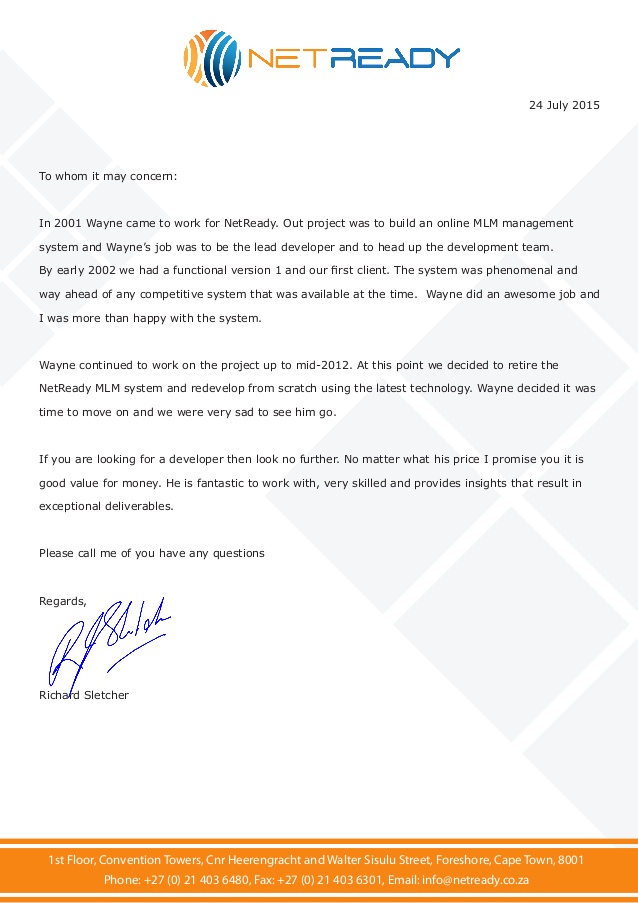 Delfini Solutions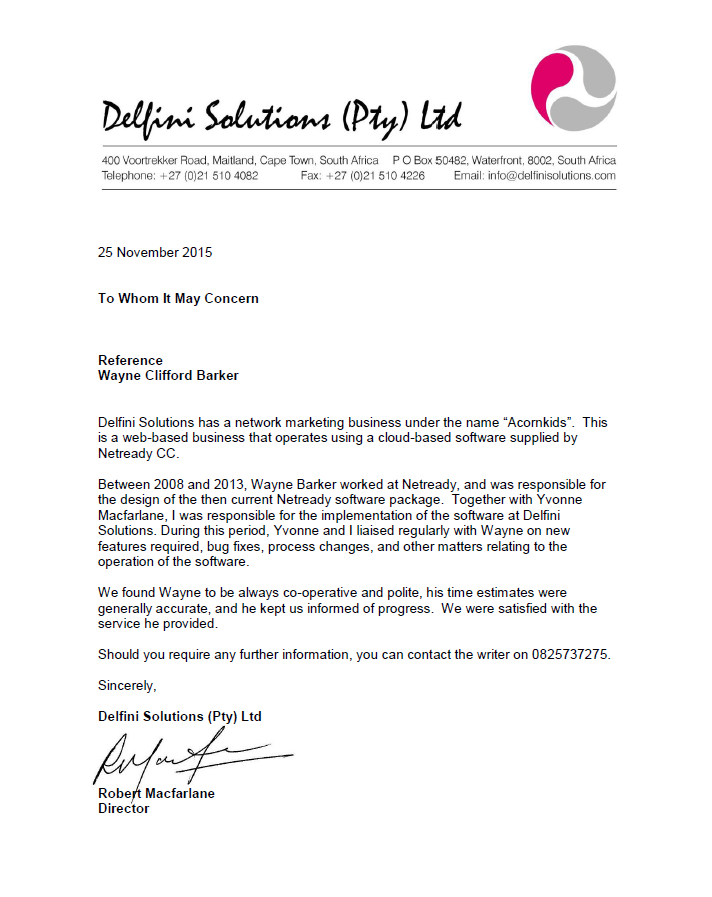 Eduware